Popular?
Luna or Lady, but also Bo, Spike and Sam: these are some of the most popular dog names of this time. This has become clear from a research that the insurance company for animals (Proteq directly) has done.
From the results, it has also became clear, that Diesel and Senna are rising in popularity. In total, more than 70,000 cat and dog names were analysed.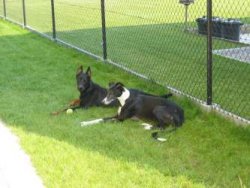 Further more, cat names have not changed very much this year. Tiger, Simba, Gizmo, Mickey and Tommy are still among the most popular names. It is striking though, that dog names are also used for cats. Examples of this are Max and Luna!