Record onrush agriculture environment administration
The Irish minister of Agriculture and Food, Mary Coughlan, has proudly reported a record onrush on the new agriculture environment administration. So far, more than 46,000 farmers subscribed.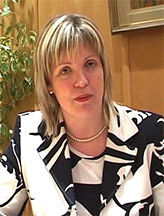 The largest number was counted in 1999, when the first agriculture environment program was launched. At the introduction of the second program, however, in November 2000, the Irish farmers voted with their feet. According to Coughlan, the renewed interest springs from the government's decision to switch to complete disconnected single farm payment per 1 January 2005. The minister had advised the farmers to think very carefully whether they would not want to use the option of receiving on average £ 6,200 extra per year for the coming five years.