Education Award for Emmen Zoo
In the seventies, Emmen Zoo was the first zoo to hold expositions. This has yielded them international acknowledgement this year: the Education Award of EAZA (European Association or Zoos and Aquaria). Manager Hiddingh received the award (a bronze gorilla) during a conference in Bristol.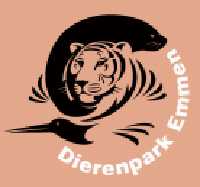 The jury considered the park to be a big inspiration to other zoos. They praised the geographical divisions of the park, as well as the exhibitions on exotic cultures and the beginning of life on earth.